How can we help you today?
How to Share your Facebook Ad Account & Facebook Pixel With Be Media
Before you begin you must have a Business Manager to do facebook Advertising
You can't add an ad account to a Business Manager if:
The ad account you're trying to add has already been added by another business. An ad account can only be owned by one Business Manager. Instead, you can request access to the ad account.

You have already added a personal ad account to Business Manager. You can only add one ad account from your personal Facebook account into Business Manager. Instead, you can create a new ad account in Business Manager or you can request access to another ad account.

You've reached your ad account limit for adding new ad accounts to your business. There's currently no available option to request more ad accounts. Your ad account limit increases based on your advertising spend. Learn how to view your ad account limit in Business Manager.

The ad account is a prepaid ad account. Prepaid ad accounts can be added to Business Managers only if they're from certain locations.
Add an ad account in Business Manager
Steps to add an ad account in Business Manager:
Go to Business settings.
Click Accounts and click Ad accounts.
Click + Add.
Choose one of the three options: Add ad account, Request access to an ad account or Create a new ad account.
If you choose to request access or add an ad account, enter the ad account ID. Learn where to find the account ID.

Follow the prompts to select people and access levels.
Note: Deactivating an ad account doesn't delete the ad account from your business. A deactivated ad account still counts towards your ad account limit.
Sharing Your Facebook Ad Account
To get to Business Manager go here.
Add ad accounts in Business Manager
In your Business Manager, you can add ad accounts that you own and get access to ad accounts that other people or businesses own. In the Ad accounts section of your business settings, you'll see ad accounts that you own and ad accounts that you have access to that are owned by others. If an ad account is owned by another person or business, below the ad account name, you'll see the name of the person or business who owns the ad account. If you own the ad account, you won't see additional information.
You can filter by Advertising for self, Advertising for partner, Owned by self, Owned by partner, Active, Disabled or Closed.
There are three ways to add ad accounts to your Business Manager. We will cover the 2 main ways to share access.
Add an ad account: Adding an ad account moves it permanently into Business Manager. You must be both the owner of the ad account and an admin in Business Manager to add the ad account. Please note, once you add an ad account and it's moved into your Business Manager, this action can't be reversed. All management of your ad account must be completed within your Business Manager profile. You can't add an ad account that's owned by another Business Manager. If you still want to work on an ad account that's owned by a different business, you can request access to it.

Request access to an ad account: If you request access to an ad account in Business Manager, the admin of that Business Manager can grant you permission to work on it.

Create a new ad account: If you create a new ad account in Business Manager it will permanently belong to that Business Manager. Once created within Business Manager, the ad account can't be transferred to an individual owner who doesn't own a Business Manager.
Share option 1
Be Media can request access to your Business Ad account by using your Facebook Business ID.
Share option 2 
In the below image we have allocated numbers to each step. This image presumes that you have logged into your Facebook Business Manager.
Select Accounts and then Ad Account

Select the Ad Account you want to share

Select Assign a Partner

Select Business ID 

Add Be Media ID  259378807588412
How To Create A Facebook Pixel
Official Facebook Guide – Read it here.
To create a Facebook Pixel as a minimum you will need a website for your business.
Go to the Facebook Business manager account you use. In the side menu there will be a cog or the label Business Settings select that.
If your Facebook Business Manager looks different to this image then try clicking on this link to go direct to your pixels.
Create the Facebook pixel
Go to

 

Events Manager.
Click

 

Connect data sources

 

and select

 

Web.
Select

 

Facebook pixel

 

and click

 

Connect.
Add your

 

pixel name.
Enter your website URL to check for easy setup options.
Click

 

Continue.
Naming your pixel is important.
If you are Jims Mowing it makes sense to call your pixel "Jims Mowing Pixel" for easy reference in the future. On the backend Facebook uses numbers to identify pages, ad accounts, pixels and posts. 
Now you should technically add the Pixel to your website. This can be a little tricky for some people who are not website savvy, we are and we can help. If you can then move down to the section below where we help you share the Pixel.
Sharing Your Facebook Pixel with Be Media
The Facebook pixel helps to expand on user conversion insights. This is a small bit of code added to your website that connects the website with the Facebook Ad account to share data when people leave Facebook and do something on your website.
We often come across this problem where we have the client Ad Account but not access to the Pixel.
 Important: we (Be Media & Client) both need to have business manager set up to have this work
Add a Partner to Business Manager
Facebook's Official guide for pixel and SDK sharing.
Hopefully, you and your client are already using Business Manager. If not, this will be required for what you want to do as a minimum. 
You can set up a new Business Manager account by going here.
Now, they can go to their Business Manager Settings.
Go to "Pixels" under Data Sources.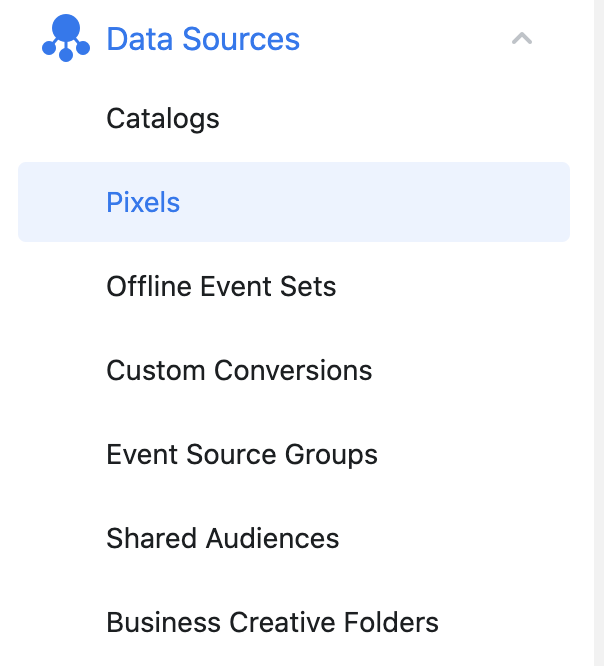 Select the pixel and click "Assign Partners."

To grant you access to the pixel, they'll need to enter your Business ID.
 You can see the business information in the guide at the top of this page.
"Facebook as a advertising platform changes so fast it can be hard to keep up. We made this guide in the hope that it helps make Facebook easier for business owners to use".
Quick Access To The Most Common Questions